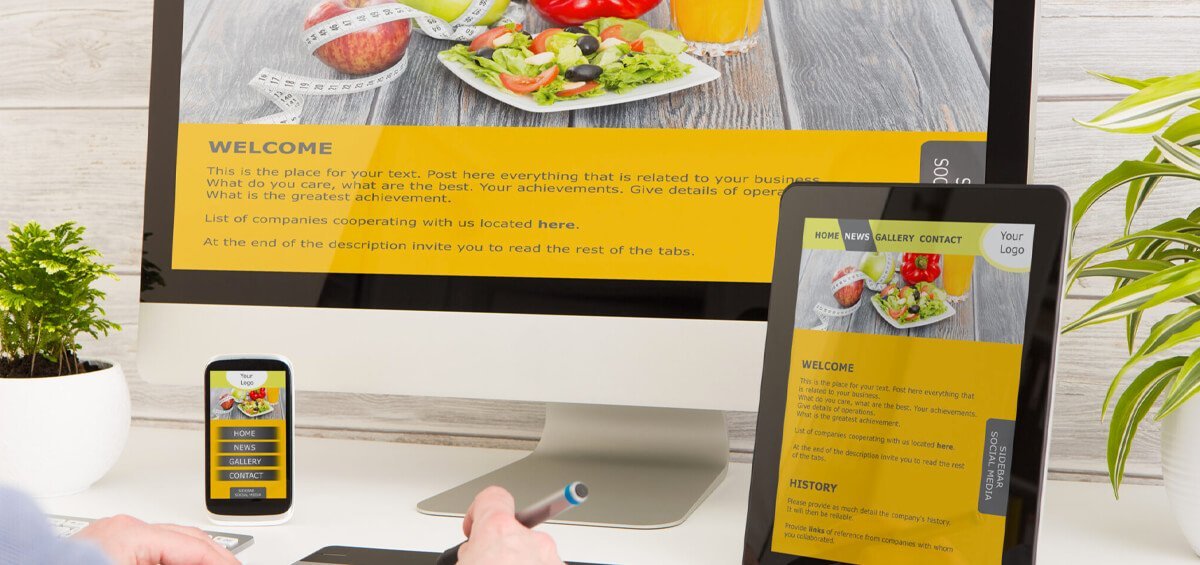 A responsive website reflects an efficient business.
Every digital marketing campaign starts with a website. A website is essential in helping businesses and organisations present the company and improve their web presence. The huge increase in the number of people using mobile devices to surf the web has made responsive website design the standard.
First of all, a responsive website offers an optimal viewing and interaction experience across a large group of different screen sizes from smartphones, "phablets", tablets, desktops, game consoles, TVs, and even wearables. Responsive websites adapt to any screen size, allowing users to navigate and read the content without having to zoom in and out and enjoy all the site features.
Here are some reasons why you should consider a responsive design for your website:
Mobile-Centric Consumers
Mobile device usage, with its many types and forms, has increased rapidly in the past three years. According to Statista, almost 53% of global cell phone users have accessed the internet using their mobile devices in 2015.
The use of mobile devices not only revolutionised the digital marketplace but also changed consumer behaviour drastically. Digital devices have become an integral part of life that many feel they cannot live without them. Leveraging on people's obsession with their mobile devices and immersion with the digital world, hence mobile marketing strategies. As a result, mobile usage is dominating the digital marketplace. And that is why companies need to embrace and take advantage of this digital evolution.
Design Cost
Making a website responsive would mean additional cost; and for older sites, this could entail a complete redesign of their current website. Despite the expenses, designing a responsive website is more practical and cost efficient than the alternatives. A responsive website is viewable on all devices which mean there's no need to build a separate mobile website. Businesses also save cost from maintaining two sites.
Recommended by Google
Organic search engine optimisation remains an essential component in ensuring a business' online visibility; and with Google being the top search engine in the world, responsive website designs.
A responsive design approach means there is only one URL, content, and one HTML code. Having one URL makes it easier for Google's algorithm to assign indexing properties to the website's content. This then is more efficient than crawling multiple pages.
Increase Conversion Rate
Tablets and smartphones are easy to carry around, allowing consumers to research prices and the establishment they wish to try anytime and anywhere.
A report by Christ Warden on Seven Mind Blowing Marketing Stats noted that 70% of mobile searches lead to action within an hour. The conversion rate on mobile searchers is three times higher compared to laptops and desktops searchers; since most searches are done via mobile have the intent of purchasing a product or visiting a place.
Overall, with more people using mobile internet, having a responsive website has become an essential part of a company's business strategy; for a responsive website can generate more traffic, boost customer engagement and increase sales.
Bureauserv Limited
A responsive website not only adheres to these design rules but they also ask for customer feedback for the continuous development of the site. This is also necessary step that all sites should adhere to for it is an important part of effective digital marketing.
To learn more about our digital marketing services, please visit our customer service and leave a message.